Working with Older People in St Austell areas

Karrek Community CIC is an established 'not for profit' domiciliary care agency and is pleased to announce the launch of a new initiative Karrek Care - supporting older vulnerable people in the St Austell and surrounding areas.
We are seeking people to help us start something new and different.
If you are passionate about enabling and supporting older people and committed
to working in a person centred way then we would love to hear from you.
Recruiting now for Care Workers
Full/Part Time, Relief & Flexible Hours
£8.25 - £9.21 per hour
We are seeking experienced workers & we will also provide a full training
programme for people new to this kind of work. We believe in equipping
our staff to be the best they can be as they deliver support to vulnerable
people who are to be treated with dignity and respect.
For general enquires or application form please email: office@karrekcommunity.uk
01726 810045. Car Owner/ Driver essential.
Enterprise House, St Austell Bay Business Park,
Par Moor Road, St Austell PL25 3RF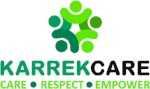 Team Leader (Social Care) required for Redruth (c20k)
Karrek Community is a Christian not-for-profit company supporting vulnerable adults across Cornwall.
If you are a passionate about supporting vulnerable people and would like to work & grow in an organisation that seeks to provide quality support that emanates from a strong Christian Ethos then this may be for you!
We are seeking to recruit a new Team Leader for the West of Cornwall who will have leadership experience in the care sector to assist us developing & leading 2 new staff teams. You will initially be expected to provide a small number of direct support hours with the majority of time spent on leading & developing the team.
We are a new but fast growing Domiciliary Care Agency with a faith dimension that influences everything that we do. We are registered with CQC and provide support that is funded through personal budgets & NHS/ Local Authority care packages. There are a number of new projects underway and you will be joining us at an exciting time in our journey, assisting in achieving our vision and goals.
The company vision is to empower people to live full lives and to have control over the support they receive. All support is expected to be of a high standard and is delivered through an inclusive but distinctively Christian Faith Ethos.
If this opportunity is appealing and you are passionate and committed to the same values and ethos, then we would love to hear from you.
For application information please contact our Karrek Office see below:
For Informal discussions contact Paul Ashton: 01726 810045
Closing Date 10th October 2017
Currently recruiting in Hayle/ St Ives, Redruth/ Camborne, Newquay & St Austell areas.
We are often recruiting for new support staff and whether you are experienced in the care sector or considering it for the first time we would love to hear from you.
Because of the nature of the support we provide we can be involved in short or longer term support packages. Therefore we often recruit people to work on a flexible basis & sometimes on a more permanent basis.
If you would like to find out if we have any current vacancies please send us an email enquiry by clicking on the button below and we will keep you informed. You can request that your details be kept on file for any future vacancies. Alternatively please phone 01726 810045 to find out more.
Our rates of pay & terms and conditions are very competitive.